How Are Black Students In California Doing?
During Black History Month, while we're celebrating the legacy and accomplishments of Black leaders and pioneers, we're also focusing on Black students. Specifically, whether our education system is living up to its promise and helping them thrive today and preparing them for success tomorrow.
Let's start with the good news. There's a lot we can point to that shows Black students enrolled in charter public schools are receiving a quality education that's setting them up for a brighter future. Just last year, a trio of our reports, combined with data from the California Department of Education, told us an important story about gains Black charter school students are making:
Black students graduating from charter schools are more likely to attend four-year colleges.
Per 2016 data, 33 percent of Black students enrolled in charter schools applied to and were admitted to University of California Schools, compared to 24 percent from traditional district schools.
From 2014-2017, the number of Black charter school students enrolled in California State Universities (CSUs) was nearly double compared to their counterparts at traditional district schools.
This success builds off prior research:
In 2017, Black students were more proficient in English Language Arts and math in six out of eight major school districts, including Sacramento and San Francisco.
A 2015 Stanford CREDO study revealed that Black students in California's urban charter schools are gaining weeks and months of additional learning.
But here's the troubling news: Black students are the lowest-performing subgroup in California, other than students with disabilities. A stubborn and yawning achievement gap remains. In our state, just 33 percent of Black students are proficient in reading and only 20 percent are proficient in math.
We know this must change. Public education advocates must work together on the shared mission of ensuring our education system delivers on its promise for all Black students.
Already, we're hitting the ground running this year. Earlier this month, a coalition of public education advocates, including our very own Board Chair Margaret Fortune and the National Action Network's Rev. Al Sharpton, gathered at the Capitol to highlight the academic success of schools with a majority of Black students, share best practices, and relay to lawmakers that all Black students deserve good schools.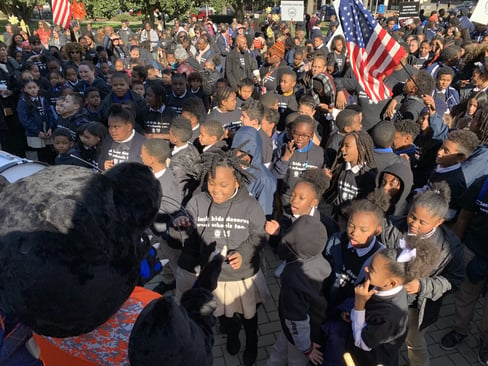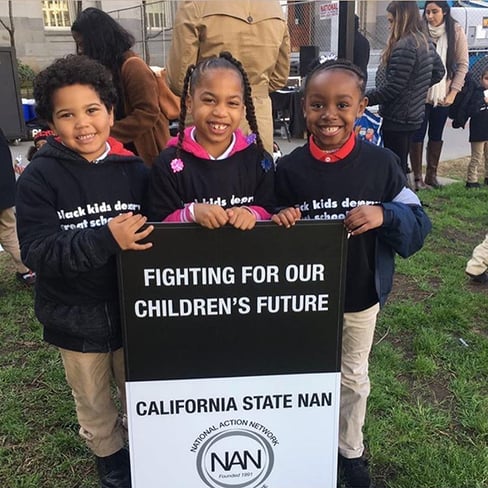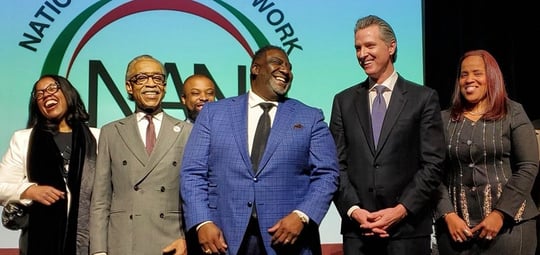 We're optimistic about the progress we've made. Charter public schools are strengthening our education system every day and are playing a vital role in closing the achievement gap. But we know there's a long way to go in improving all public schools. That Black students are the lowest-performing subgroup outside of kids with disabilities is something that should upset us all and ignite strong and unified action for policies that will bring about bigger and faster change.
Photo credit: National Action Network Sacramento